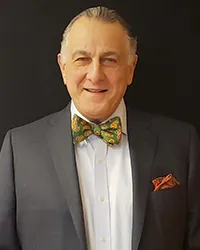 Dr. Guy Trengove-Jones MD, PC
Doctor
Dr. Guy Trengove-Jones has been in private practice with Plastic Surgeons of Hampton Roads for the last 30 years. A Reconstructive Plastic Surgeon specializing in Cosmetic Surgery, Pediatric Plastic Surgery, Hand Surgery and Micro Surgery, Dr. Jones is a graduate of Diocesan College in Cape Town South Africa and the University of Cape Town Medical School. In 1976, Dr. Jones attained Fellowships in the Royal College of Surgeons both in London and in Edinborough. In 1979, having completed his Plastic Surgery training at the Harold Gilles Schools in London and Salsbury England, Dr. Jones was appointed the Assistant Professor of Plastic Surgery at the University of Cape Town. In 1980, Dr. Jones completed his Fellowship in Hand Surgery and Micro Surgery in Louisville, Kentucky. The following year, he completed his Fellowship in General Plastic and Cosmetic Surgery at Eastern Virginia Medical School in Norfolk, Virginia. He served on the faculty at the University of California, San Francisco as the Chief of Plastic Surgery for San Francisco General Hospital from 1982 until 1985, and since 1986, has served on the Community Faculty of EVMS as an Assistant Professor of Plastic Surgery. In 1990, Dr. Jones was awarded the William Osler EVMS Professorial Teacher of the Year. Not only does Dr. Jones have privileges to practice out of DePaul Hospital, but he also has privileges to operate out of the Children's Hospital of the King's Daughters, Leigh Memorial Hospital and Sentara Norfolk General Hospital, where he serves as Chairman of the Plastic Surgery Department. Although most of his time is spent in the operating room, Dr. Jones spends much of his time as a mentor to young, up and coming medical and surgical students who love doing their rotations with him. As a life-long learner, the ability to teach and share his vast array of knowledge on all kinds of subjects is one of Dr. Jones great joys. He also takes the utmost pride in the long-standing relationships that he has been able to sustain over the years with his many patients. In his spare time, Dr. Jones loves to spend time on his farm in Chesapeake with his family caring for his horses, chickens, cats and bees.
Shari Primm Melillo, LMA, CLT. – Master Aesthetician
Shari Primm Melillo is our highly experienced skin professional dedicated to meeting and exceeding patient goals with safe, clinically proven combination therapies that transform skin into the exceptional.
A Virginia licensed Master Aesthetician and certified laser technician, Shari has over 20 years' experience working besides plastic surgeons and dermatologists.
A native of southern New Mexico, she attended high school and college in central Arkansas. After becoming intrigued by commercially marketed cosmetics and skincare, Shari started her work with prestige skincare companies while completing her Bachelor of Science degree in General Science. While in a professional school in Memphis, TN, she became aware of the emerging field of Medical Aesthetics and turned her attention to the science of skincare and skin rejuvenation. Shari's enjoyed using the most effective methods available today to help countless patients achieve their dream of healthy and beautiful skin while keeping a watchful eye on emerging technologies. "It's been my passion since early in my career to share with patients the elusive truth in this multi-billion dollar beauty industry that is SKIN." Shari Primm Melillo, LMA, CLT.
Shari enjoys hiking, camping and the great outdoors while spending time with family and friends. She resides in Smithfield with her husband, composer Stephen Melillo and two teenage sons.